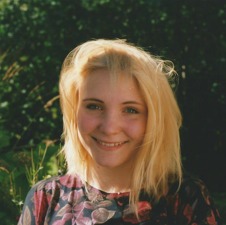 Evelina Foxberg is an illustrator from Sweden who loves dragons, forests, manatees, and other weird or mysterious things. She has a bachelor's degree in Biology, and works as a video game 3D artist in Stockholm.

Examples of her previous work includes book covers and illustrations, paintings, tattoo designs, posters, and T-shirt designs. She works digitally and traditionally, using a variety of media including Photoshop, aquarelle, graphite, arylics, and ink.

To get in touch, please send an email to: evelinafoxberg@gmail.com.